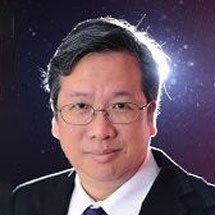 Dr Norman Siu
Independent Jewellery Consultant & Strategist, Hong Kong
Dr Norman Siu is Co-Founder of International Association of Jewellery Merchandize Planning Professionals (IAJMPP), Directors of Certification & Label Scheme and Education of the Gemmological Association of Hong Kong (GAHK), Advisor of Macau Goldsmith's Guild, master student supervisor of the Gemmological Institute (Wuhan), China University of Geosciences, and Advisor (Knowledge & Development) of Innovation and Design Management Association (IDMA).
Norman joined the industry as a jewellery designer in early 1980s and mainly served the international jewellery brands as outsourcing design consultant.
Having obtained the Gemmology Diploma of the Gemmological Association of Great Britain in 1992, Norman has gained a Master Degree in Design in 1995 and PhD Degree (Jewellery Design) in the School of Design, the Hong Kong Polytechnic University (PolyU) in 2001.
Dr Siu has been a subject leader and visiting lecturer of six jewellery specific modules of an Executive Diploma in Management (Jewellery) programme [EDM(Jewelry)] hosted by the PolyU. He was also a programme leader of an executive course, Accredited Jewellery Design Professional Advanced Diploma (AJDP), for senior designers, marketers, management executive and managers for ten years.
He was appointed as Sector/Subject Specialist (Jewelry Art & Design) by the Hong Kong Council for Accreditation of Academic and Vocational Qualifications (HKCAAVQ) since 2006, and a Member of VTC Jewellery, Watch and Clock Training Board in 2019.
Dr Siu is a member of the ISO/TC 174 Technical Committee Jewellery and Precious Metals of the International Organization for Standardization (ISO).